Koster, Spinks & Koster LLP Chartered Accountants celebrated our 30th anniversary in 2008. We have been providing professional accounting, taxation and business advisory services in North Toronto since 1978, when Paul Koster, Jeff Spinks and Michael Koster left a national firm of chartered accountants to launch Koster, Spinks & Koster LLP.
Supported by our outstanding management team, we look toward many more years in North Toronto.
---
| | |
| --- | --- |
| | Our Managing Partner, Jeff, provides many years of experience in accounting, audit and income tax related matters. Jeff is also a Chartered Business Valuator and has assisted and given advice to clients on strategic matters including corporate re-organizations, specialized business transactions, valuations for mergers, successions, divestitures and acquisitions and estate planning for high net worth individuals. He has provided valuable litigation support and expert testimony which has resulted in numerous negotiated and structured settlements. |
| | Paul provides advice relating to financial, tax and accounting matters. As well, he offers specialized expertise regarding mergers, acquisitions, corporate reorganizations and shareholder disputes. Paul has served as a board member for numerous business and non-profit organizations. |
| | Michael works mainly with entrepreneurs in small and medium-sized businesses, providing complete auditing, accounting and taxation services. In addition, he enjoys giving general business advice on start-ups, growth situations, and purchases and sales of businesses. |
| | Gyan has been with KSK LLP since 1981. He provides accounting and auditing services, and provides assistance in obtaining government assistance. Gyan is an active member of several business and charitable organizations. |
| | Since 1988, Graeme has been providing accounting, auditing and financial planning services for owner-managers, professionals and operators of non-profit organizations. Graeme is experienced in the area of real estate and has guided many clients through syndications and other tax-assisted investments. |
| | Blair joined the Firm in 1986 and was appointed Tax Partner in the summer of 1998. As a Tax Specialist, he primarily oversees Corporate Reorganizations, Owner-Manager Taxation, Estate Planning and Wealth Preservation. Blair is also very active with a large provincial charity. |
| | Mark became a partner in 2002 specializing in both corporate and personal income tax. He provides integrated strategies for minimizing the overall tax burden in estate planning, reorganizations, acquisitions and divestitures. As well, he offers business valuation advice related to tax, shareholder agreements and specialized business transactions. |
| | John joined KSK in 1987 and became a partner in 2006. He provides accounting, personal and corporate tax services to individuals and a wide variety of owner managed businesses including those in the real estate and entertainment industry. John is on the Board of Directors for the North Toronto Hockey Association and is a volunteer coach for the North Toronto Baseball Association. |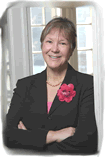 Senior Principal
Heather joined the Firm in 1980, primarily specializing in tax-related issues and concentrating on United States taxation services. She is also a Financial Divorce Specialist and Certified Financial Planner, offering advisory services with respect to matrimonial matters and financial planning.
---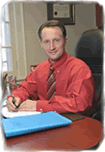 Carson joined the Firm in 1989 as a student. He became a Certified Financial Planner in 1998 and was appointed Principal in 2000. He specializes in Cross-Border Tax Planning issues, and US Taxes.Carson received his U.S. CPA designation in 2003.
---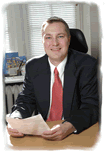 Steve started as a student with the Firm in 1996, and was appointed Manager in 2000, and Principal in 2006. Steve deals primarily with US Tax clients, and specializes in Audits and Reviews.