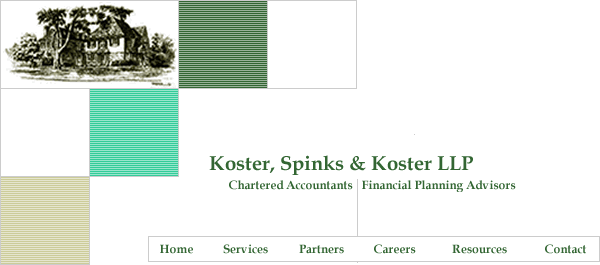 As a reference tool, we are making available some commonly used websites, for informational and documentation purposes. If you do not find something here that you require, please let us know and we can try to make it available.

---

Tax Information and Reference Materials

International Government Sites Accountants and Accounting Principles

For your convenience, we have made an electronic copy of our brochure available. You can view it or download it from here...

Please visit www.adobe.com to download the free viewer if you cannot view this document.
---
Copyright 2012 Koster, Spinks & Koster LLP